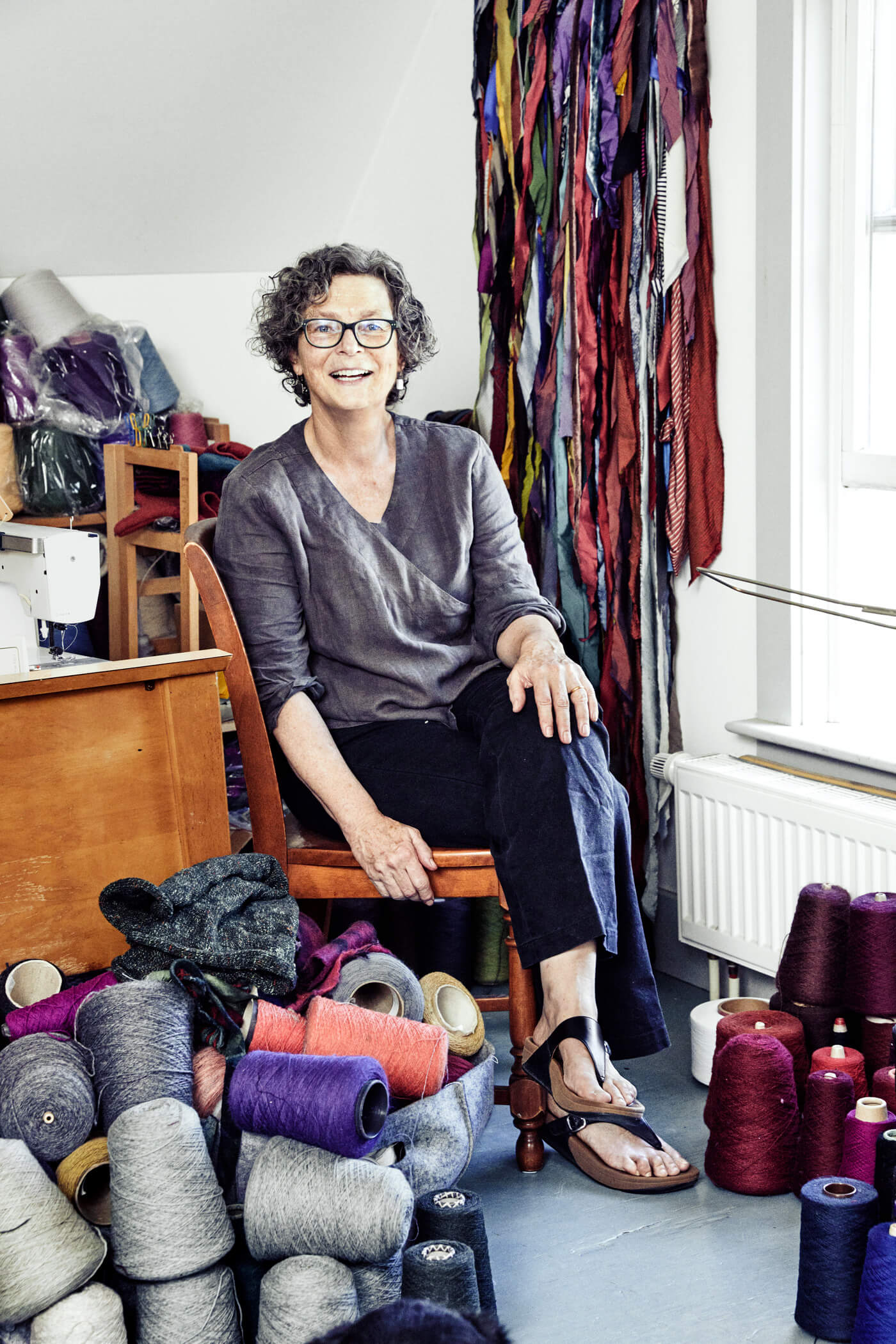 I grew up in a
household filled with
wool, dogs, and the belief that
handmade is better.
My father was a wool broker who supplied the woolen mills of New England with raw wool from farms all over the world.  He and my mother opened a fabric store in Conway, New Hampshire, which featured woolen fabric and yarn. I started working there when I was 13 years old and learned the traditional crafts of sewing, knitting, weaving, and rug braiding.
The first boiled wool item I saw was a pair of light gray, embroidered mittens from Norway. They were beautiful, thick, and warm. They inspired me to buy yarn immediately and start knitting. This was over 40 years ago, and my fascination with boiled wool has continued to develop into the work you see here today.
I love the feel, the warmth and the look of this material, and taught myself to make it by using a hand powered knitting machine.  Different fibers produce fabrics with different characteristics – merino for fine scarves and shawls, shetland for hard wearing vests, alpaca for soft, cozy hats.  For the past 20 years I have been refining this process and learning new ways to create distinctive garments meant to last a lifetime.